Red Wine and your Skincare Regimen
What happens when you combine your fave glass of red wine and your skincare regimen? The best self-care experience! Just imagine: sitting in your favourite spot, relaxing and enjoying your glass of vino, masque on your face, with feet up (in your cozy socks) after applying some amazing hydrating butter to get them smooth and pretty for the upcoming sandal season. Not only is your glass of wine super at helping you to kick back and relax, but it is also fantastic for your skin.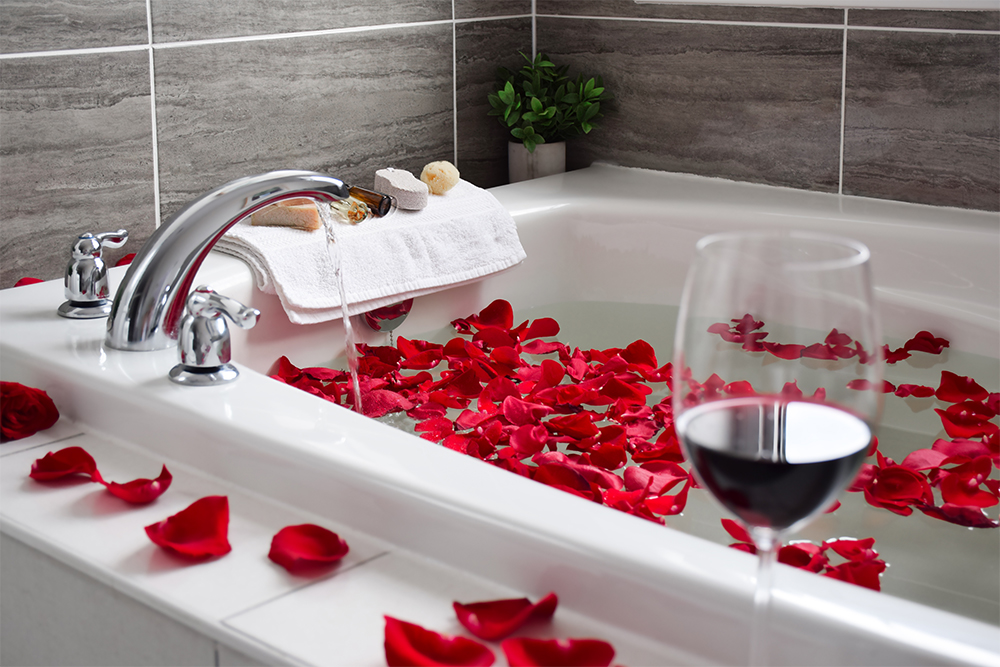 Let's talk about how all this is beneficial for your skin. Many surveys and opinions agree that red is best. Full of antioxidants, this powerful beverage can fight off free radicals and has been proven to improve blood circulation and fight inflammation. Many experts believe red wine helps reduce the risk of heart disease and stroke, while providing additional benefits in skin and hair care.
The anti-inflammatory and antiseptic properties aid in clearing pores, which reduces breakouts. Funnily enough, enjoying that glass of red wine also reduces stress in one's life, possibly resulting in fewer stress-related breakouts. Antioxidants like flavonoids, resveratrol, and tannins encourage collagen production, and help to reduce visible signs of aging.
Vinotherapy (AKA Vinotherapie) is the official name for skincare beauty procedures that include rubbing the residue of winemaking (the pulp and pips) into the skin. While it isn't always possible to jump on a plane and go to Burgundy for the authentic Vineyard spa experience, you can certainly find a skincare line closer to home - like our VinoSpa from 40 Knots Vineyard and Estate Winery, located in the Comox Valley on Vancouver Island.
VinoSpa Facial Cleanse is our amazing product for the face - it is like a wine scrub that will cleanse and exfoliate the skin in a beautiful soothing way. Apply like a paste, then massage gently and in an upwards motion. Leave on for a few comfortable minutes whilst you enjoy a delicious glass of Pinot Noir. Remove with a warm wash, then follow with our wonderful VinoSpa Tone that will make your face feel like it was just bathed in our wine.
If you really want to feel the full spa experience, you could sip some more of your Pinot while you apply our facial masque mixed with Pinot. Following a 10-15 minute detoxifying masque, (during which you enjoy your glass of yum), remove the masque, then sip a bit more wine while you wait 20 minutes before following up with Tone. This will restore the skin's pH, and remove any residue. Finally, finish off with VinoSpa Moisture while the skin is still damp. Be really present in this moment as you take the time to gently massage all those stressed muscles in your face until absorbed.
Voilà, a soft glow and healthy shine!
Gayle Miller
I have always wanted to write. I am honoured to be invited to write for 40Knots.
I hope to entice you into following me on my passions and adventures.